Campaign Tools – Premium SMS Gateway (2-way SMS)
• Why use Mobility2U Premium SMS Gateway Service?
It is an interactive 2-way communication and acts as another medium to interact directly with your customers.
M2U Premium SMS Gateway gives you the ability to run campaigns, news alerts, competitions or notifications to your customers or clients.
M2U Premium SMS Gateway provides Dedicated and Shared Short Codes which connected to all telcos in Malaysia – DiGi, Celcom and Maxis.
M2U Premium SMS Gateway provides real-time Business Reporting Service via web application to help manage two-way and premium rate campaigns.
M2U Premium SMS Gateway provides technical infrastructure and support service to ensure that system runs effectively.
• How does Mobility2U Premium SMS Gateway Service works?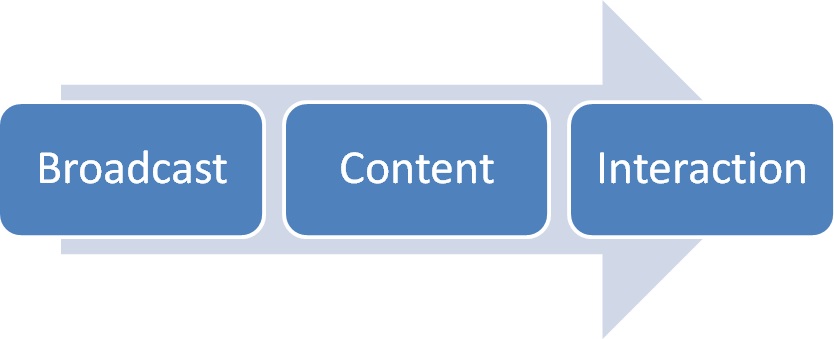 1. Customer send in SMS with agreed keyword and format to Mobility2U Short Code (e.g. 3xxxx).
2. Telco forward the SMS to 3xxxx Short Code and M2U SMS Gateway will process and construct reply message.
3. M2U SMS Gateway will forward reply SMS messages to Data Center to be sent out to Telcos as MT (Mobile Terminating).
4. Customers receive reply SMS message from the 3xxxx Short Code.
• How secured and reliable is Mobility2U Premium SMS Gateway Service?
Persistent – All sensitive information – mobile numbers, message body are stored in encrypted format.
Application Processes – Mobility2U application layer conforms to the BNM GPIS1 guideline.
Network security – Interface between application layer, web server, external Telco and client are secured via SSL.
• Mobility2U Premium SMS Gateway sample: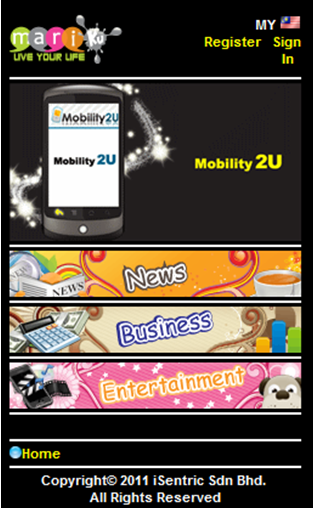 http://www.mariku.com/Mariku/MainPage.do
Note: If you are interested to with Mobility2U Premium SMS Gateway Services,
please contact us at info@isentric.com for further details on pricing and more
information.